Get Started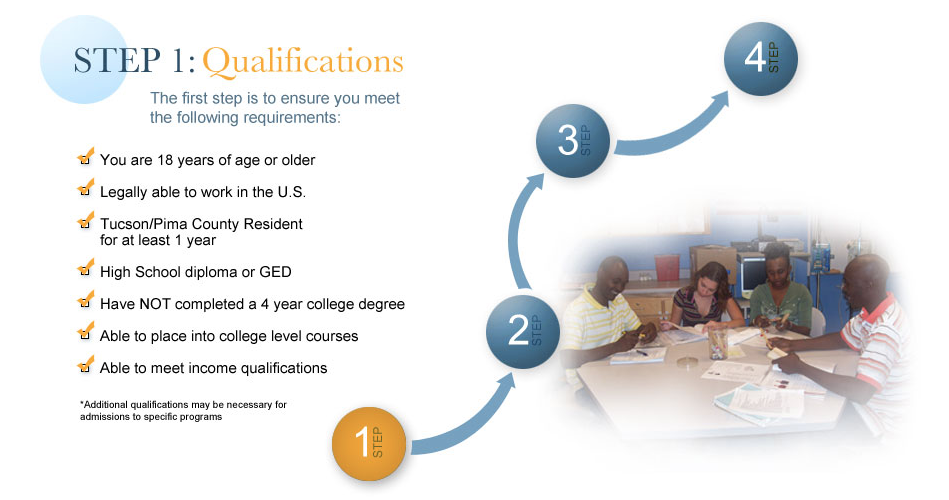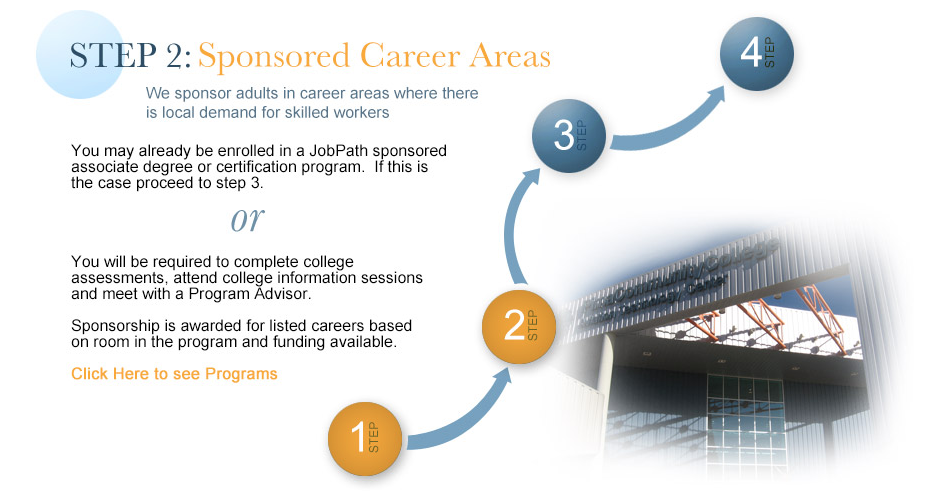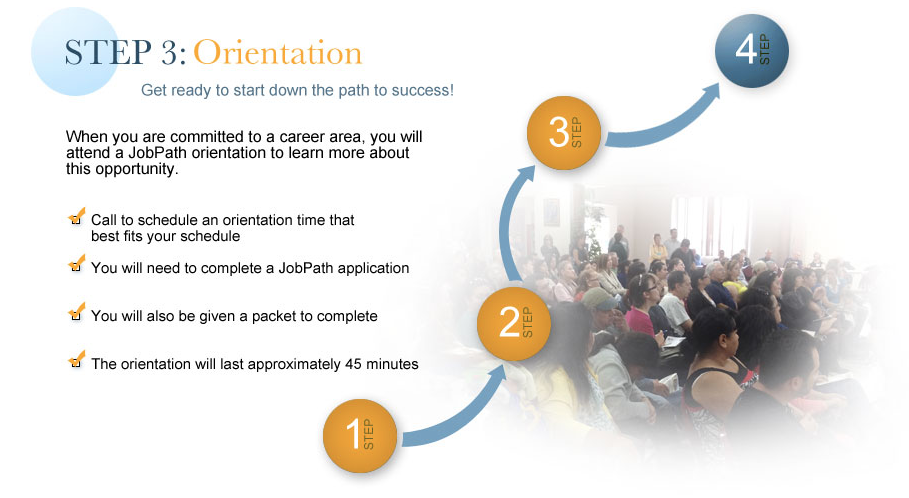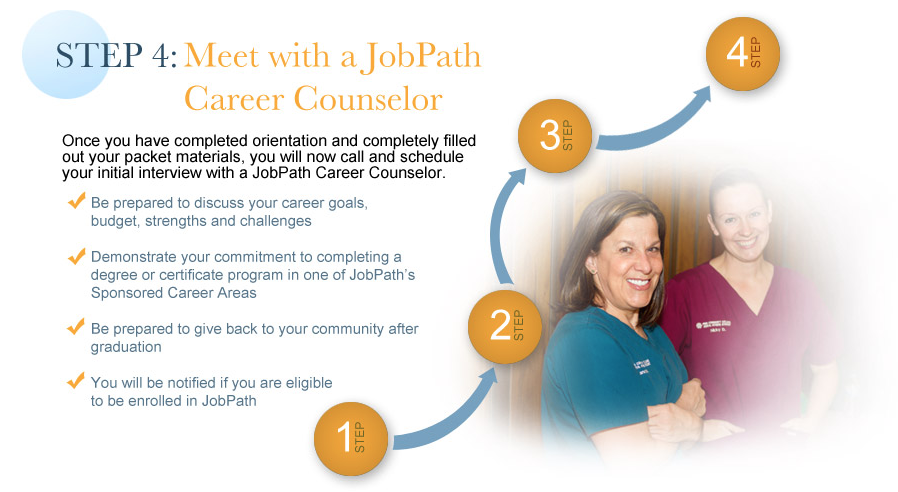 Additional Steps:
If you have completed these steps, please click on the link to Get Started below.
If you are unsure of your program of study, please complete these steps before moving forward.
Research sponsored career areas – Click HERE to see complete list of sponsored career-areas.
Apply to Pima Community College (PCC) and take the assessment tests at any of the campus locations
Some programs require a minimum score of 95 on the reading assessment
Complete the FAFSA application and apply for scholarships
Attend a PCC new student orientation
Activate your myPima account
Speak with a program advisor at the appropriate campus
If applicable, attend a program-specific information session or orientation
Complete program specific applications
Register for courses
Once all steps are completed, click below to get started on your journey to being a JobPath Scholar!
To request information or if you need additional assistance, please complete the form below and we will contact you within (2) business days: