Careers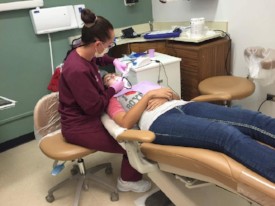 JobPath sponsors career areas that are in high-demand, high-wage fields that offer benefits and the opportunity for professional growth. JobPath works with local employers and other community agencies to determine where there is a need for skilled workers.
JobPath is actively recruiting motivated adults for the following educational and job training programs. If you are interested, please complete the online form or contact a JobPath staff member to discuss your options.
We look forward to speaking with you!
Career Areas Available
Electrician Apprenticeship
Registered Nursing Prerequisites
JobPath is recruiting Tucson/Pima County residents who are motivated to pursue the education and training needed to be able to apply to the Registered Nursing program at Pima Community College.
Live in Pima County;
Are working as a CNA, PCT, LPN, or other healthcare professional;
Have a COMPASS Reading score of 95 or higher
Are planning to enroll in the following courses in the coming semesters: MAT 151 and BIO 201IN; BIO202IN and PSY 101
If you are interested, please attend a JobPath orientation. Call (520) 324-0402 ext. 7006 to schedule.