Fawn Vega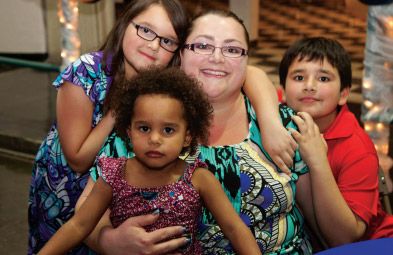 I am very proud to be a Pima Community College RN graduate. I lost my husband to cancer and I am now raising three young children by myself.
When my husband was first diagnosed with cancer I had an epiphany: I realized that nursing is my true calling. I think I always knew that, but I was a mom and a wife at the time and that was my job. Thanks to JobPath, One Stop and the Pima College Foundation, I have more than a job; I have a career in nursing which is something that I am passionate about.
No one succeeds alone! I am grateful for the public assistance I received while in nursing school. Now, because of the support from family, friends and JobPath,I am financially stable and able to provide for my children.
It was not easy! The stress, the tests, the clinicals and all the juggling with school and the kids was difficult but worth it. JobPath helped me and my JobPath peers tremendously. They provided books, utility payments, gas cards for my many miles of traveling to school, daycare and clinical sites, and emergency repairs for my car that broke down at the most inconvenient times.
There are many students, like myself, who would not be able to attend college and create a brighter future for themselves and their families if it were not for the support from JobPath.
The JobPath staff members are always kind, caring, and compassionate and they do everything in their power to help us get through whatever obstacles are in our way. They were there for us when we needed support or guidance. I even received weekend phone calls just to see how my sick child was feeling.
I look forward to my future as a registered nurse. I make a positive impact on people's lives, just like JobPath has made an impact on mine. Thank you to all of you who make JobPath possible!