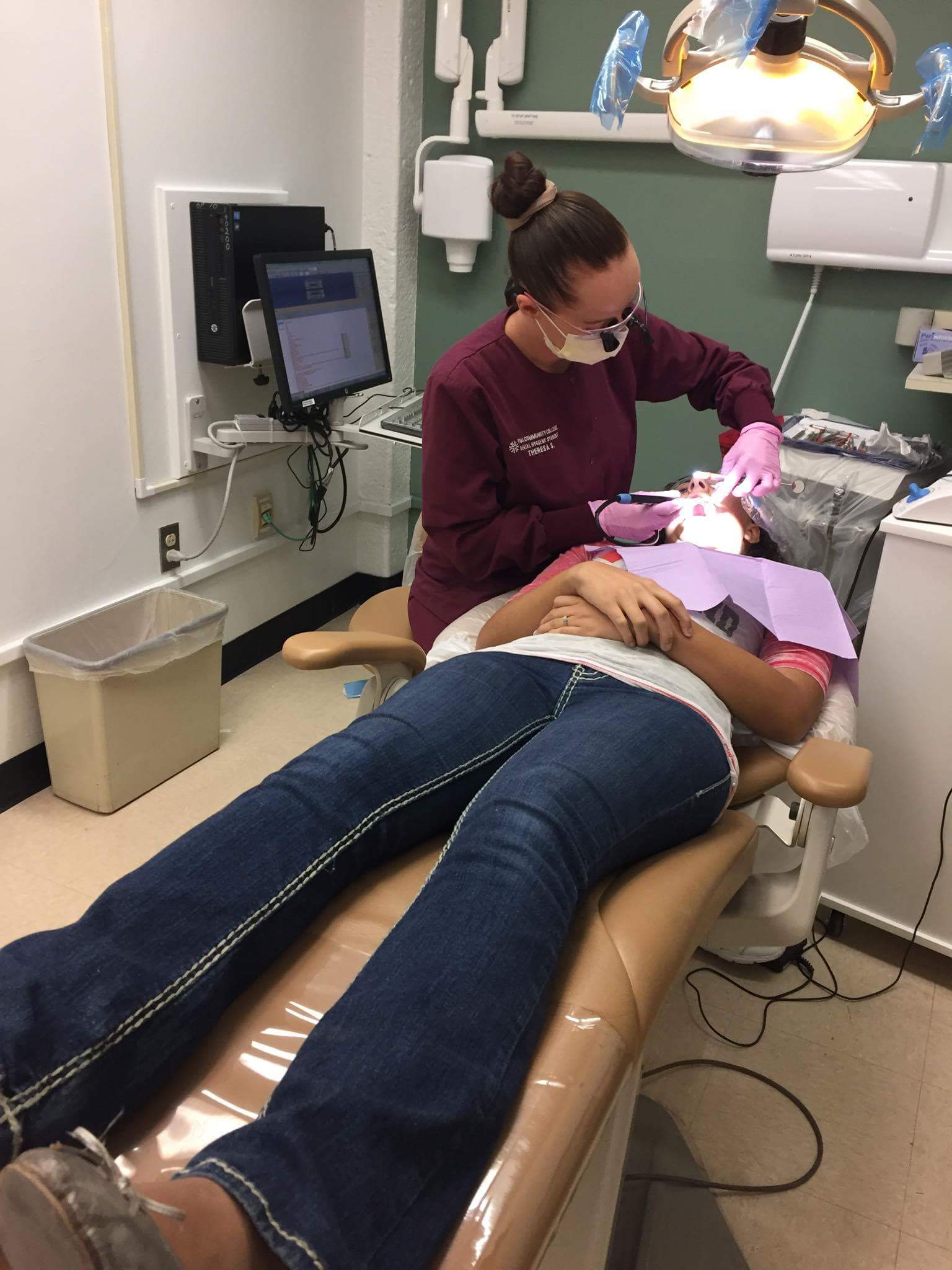 October is National Dental Hygiene awareness month!
This month is dedicated not only to all the amazing dental hygienists out there who work every day to promote good oral care in our communities, but also to the importance that good dental hygiene plays in our overall health. The bacteria in your mouth can travel all over your body leading to health concerns like high blood pressure, diabetes, and heart disease. Keeping your mouth clean and healthy can help to improve the rest of your physical health.
Dental Hygienists play a vital role in keeping our mouths, and bodies, healthy. They provide not only preventative and therapeutic care to patients, but also play the role of educator and teach patients not only the why of good oral care but the how.
Dental Hygiene is also a rapidly growing field with an incredibly bright career outlook.  With a minimum education of an associate degree the median wage for someone employed in this field is over $35 per hour! The employment opportunities for dental hygienists are abundant and demonstrate just how in demand this field is.
JobPath helps to support hard-working and motivated adults who want to pursue a career in dental hygiene at Pima Community College. Pima's accredited, high-quality program prepares students for the accreditation tests required for employment in the dental field. Students learn under the instruction of a licensed dentist and licensed dental hygienists.
Pima Community College also has a dental clinic at their West Campus location that is open to the community! The low cost services are provided under the supervision of licensed dental hygienists and dentists for both adult and child preventive and oral maintenance care. If interested in finding out more about these services, you can call the PCC Dental Clinic directly at 520-206-6090.
If you're interested in learning more about the dental programs available at Pima Community College, visit their website at www.pima.edu/program/dental or attend a Health Related Professions Info Session. For a list of dates follow this link https://bit.ly/2ne7SU9
And whether you are a dental hygienist or not…it is always important to take good care of your oral health! So make sure you listen to your dentist and your hygienists when they tell you to floss, brush, and take good care of your mouth!