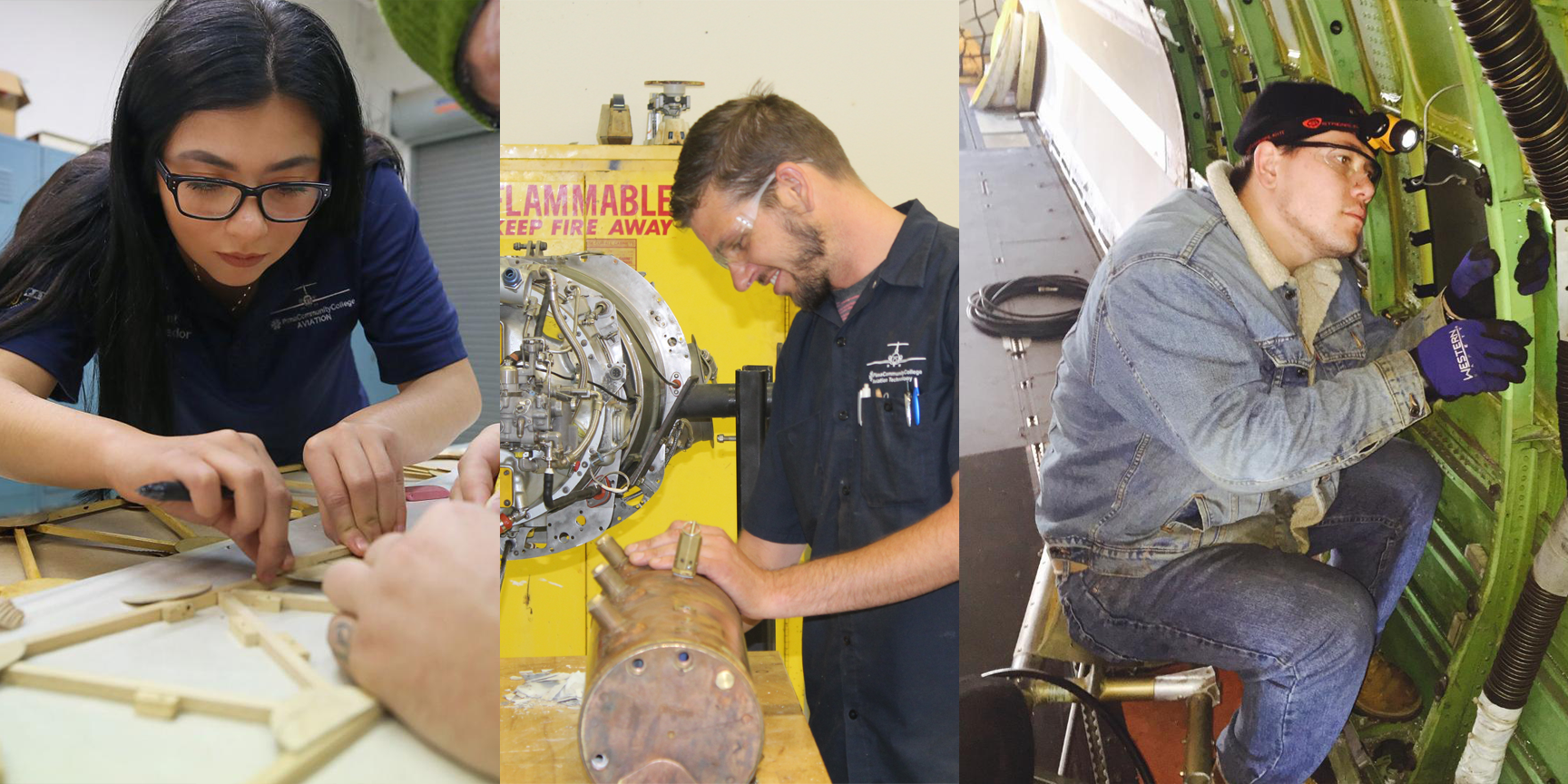 The week of August 19th every year is National Aviation Week where we celebrate the legacy of aviation and achievements in the industry that have allowed us to fly through the skies. We want to highlight Tucson's very own aviation technology program! Join us in celebrating those who continue to innovate in the field and keep all of us air travelers safe. 
Pima Community College's Aviation Technology Program is one of the most sought after and high-quality training centers in the United States preparing students for the high-demand field of Aviation Mechanics. 
Over the next 20 years, Boeing estimates that there will be a shortage of more than 70,000 qualified aircraft mechanics. With an aging baby boomer population and increased retirements, Economic Modeling Specialists, Inc. states that Southern Arizona alone will see a 40% increase in aviation jobs. Nationally, this field is expected to grow at only 10% in the same time frame. The need for qualified employees in aviation mechanics is immense!
In just 19 months, students in this program learn the skills needed to be able to take the FAA certification exams in aircraft mechanics and work in the worldwide aviation industry. Tucson is a hub of aviation related employers, allowing graduates to stay local and give back to our economy. 
Graduates of this program go on to earn upwards of $20 per hour upon entry into the field! With median wages of experienced mechanics equating to more than $29 per hour! What's more, earning a college degree is not necessary. While a student can continue on to further education, the certifications earned by completing this pathway are all that is needed for employment in the booming aviation industry. 
Pima Community College's Aviation Technology program is working to meet this urgent need. And their outcomes attest to that with a nearly 100% placement job placement rate upon program completion!
JobPath is a proud partner of the Pima Community College Aviation Technology program. Sponsoring close to 50% of the students enrolled in the full-time, highly-competitive program.