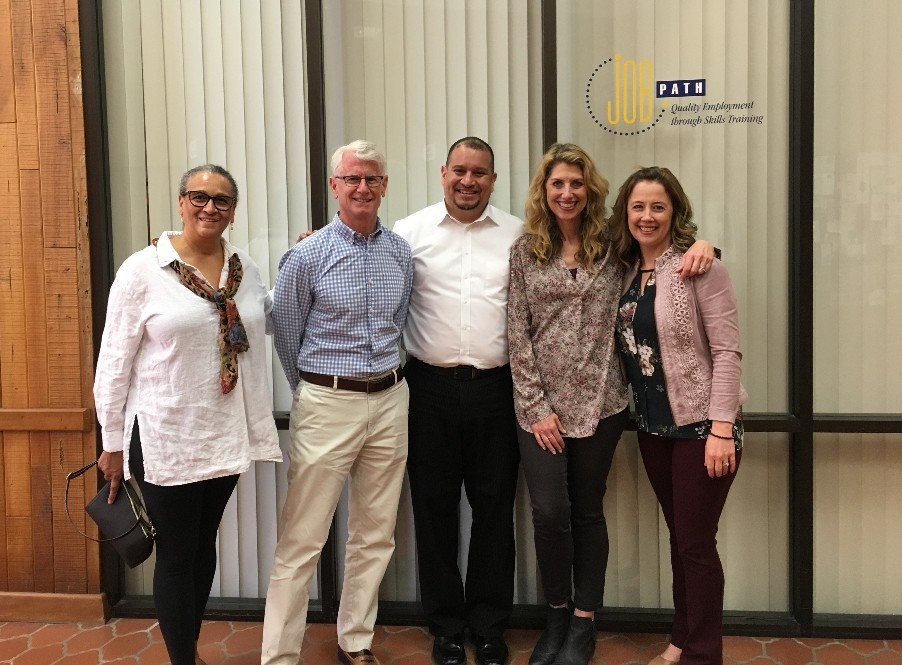 Check out this April 17, 2018 press release from Social Venture Partners Tucson!
"Our newest Investee JobPath is truly working to create Pathways out of Poverty in Tucson. This workforce development program provides education and training in local, high-demand career areas to underserved community members. The goal is to help these individuals, typically nontraditional students, achieve financial independence. Last year's JobPath graduates had an 89% job-attainment rate and an average $34,881 post-training wage increase. SVP is excited to work with JobPath to multiply their impact even further!"
This three-year partnership will have a huge impact towards JobPath's growth. JobPath will receive a $25,000 per year investment from SVP Tucson, more importantly JobPath will receive consultation services from SVP Tucson partners, all with expertise in organizational capacity building. They will help us evaluate our current business model to determine if it is the right model to build capacity. They will help us then develop a strategic plan to building capacity, which would include SVP's expertise in providing specific guidance in developing and deepening employer relationships, including multi-year collaborative agreements.
JobPath is primed for growth and we have an investor who believes in what we do!
If you want to learn more about what JobPath does and why it matters in our community, please sign up for one of JobPath's Story Tours.