Why Do Investors Invest?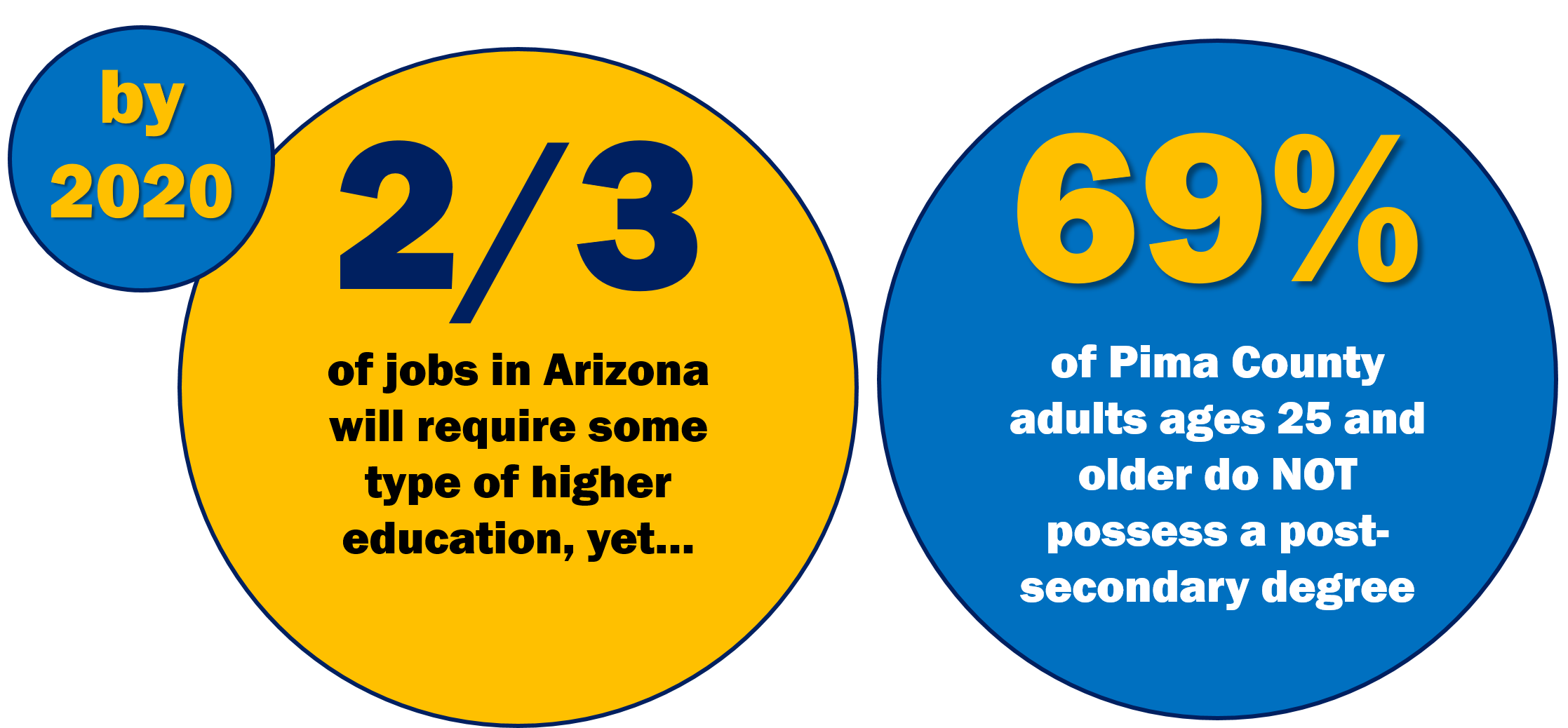 Economic equity has historically been and continues to be a challenge for those living in poverty, specifically for people of color, women, and the LGBTQ community.
This is no different in Pima County, where the struggle to attain economic equity is very real and deeply personal for the 20% that lives in poverty. They struggle to reach financial independence. They often find themselves in minimum-wage positions with limited access to education and job training programs. Yet even when they do enroll in an educational program, they soon realize they need more than financial support to complete their education because of competing issues such as being the sole provider for their families, working multiple jobs, and/or being the first in their families to go to college.
This vicious cycle of generational poverty has resulted in more than 2/3 of Pima County residents ages 25 and older not having above a high school education, even though by 2020 2/3 of all jobs in the state of Arizona will require exactly that.  
That's where JobPath comes in! We help local, hardworking adults in viable career paths that lead to high-wage positions in our community (primarily in healthcare and technical trades), by removing their barriers to educational attainment so that they can complete their programs, get a great paying job and lead healthier, more prosperous lives.
While they are enrolled (and up to six months after they graduate), we help them with college-related expenses and basic financial needs like gas, utilities and childcare. We also mentor, counsel and provide much needed emotional support. Finally, we create a network of support with their peers, giving them a forum to share their experiences and coach one another through their program challenges. This combination of support is truly the critical difference for them.
We believe that when there is equal access and opportunity to achieve economic and social progress, a prosperous community follows.
Where does our funding come from?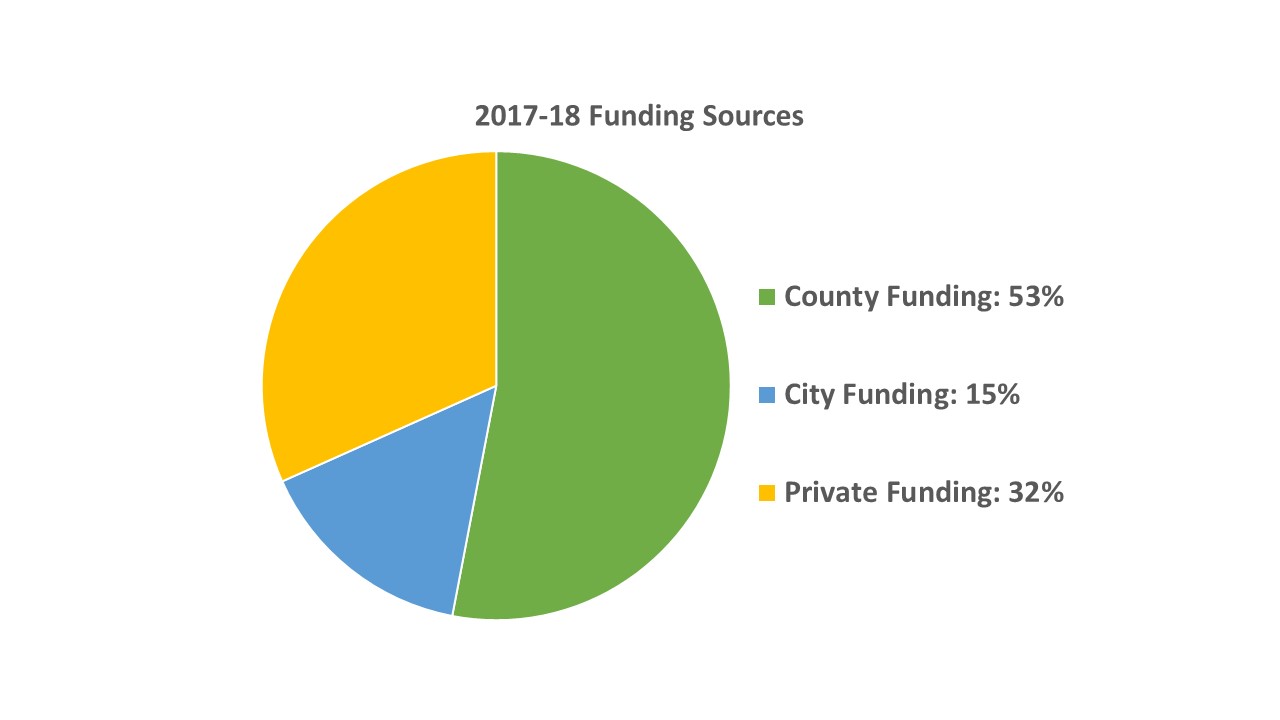 Financials
If you would like to view the JobPath financial reports, click on the links below.