JobPath Will Help You Succeed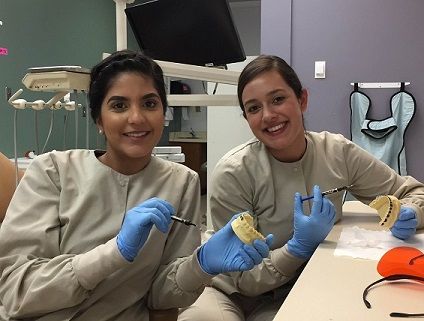 At JobPath, we don't think you should have to choose between paying tuition or getting your car repaired to get to classes. Sometimes, it's the little expenses that can add up and stop you in your tracks at school. That's why with JobPath, you'll get:
1.) Individualized financial support for school (tuition, books, exam fees, etc.) and non-school related expenses (rent/mortgage, childcare, car repairs, gas, etc.), including emergencies
2.) Personalized career coaching and mentoring to help navigate work, life, and school
3.) Connection to other students and networking opportunities
Interested? See if you're eligible.
Questions? Please contact us. We're happy to help!
JobPath Supports Participants Enrolled in the Following Programs:
*Please Note: Programs denoted with an '*' have pre-requisite coursework required that is not currently supported by JobPath.
Industrial Trades
-Associate of Science Degree
-Certificates I & II

-Associate of Science Degree
-Aircraft Airframe Mechanics Certificate
-Aircraft General Mechanics Certificate
-Aircraft Powerplant Mechanics Certificate
-Aircraft Structural Repair Certificate
-Avionics Technician Certificate

-Associate of Science Degree
-Plumbing certificate
-HVAC-R certificate

-Associate of Science Degree
-Basic Certificate

-Associate of Science Degree
-Computer Numerical Control (CNC) Operator - Certificate
-Machining Inspection & Quality Assurance - Certificate

-Associate of Science Degree
-Basic Welding Certificate
-Fabrication Welding Certificate
Health Care Programs
-Associate of Science Degree

-Eligible students for Dental Assisting must plan to pursue the Dental Hygiene program

-Associate of Science Degree

-Associate of Science Degree

-Associate of Science Degree

-Associate of Science Degree
-ADN/BSN Concurrent Enrollment Programs

-Associate of Science Degree

-Associate of Applied Science Degree
-Career Training Certificate
Information Technology Programs
-Associate of Science Degree
-Architectural Technician - Certificate
-CAD Technician - Certificate
-Civil Engineering CAD Technician - Certificate
-Mechanical Designer/CNC Programmer - Certificate
-Mechanical/Electro-Mechanical Designer - Certificate
-Revit Technician - Certificate
-SolidWorks Designer - Certificate

-Programmer/Cyber Security Analyst - Associate of Science Degree
-Networking/Cyber Defense - Associate of Science Degree
-CyberSecurity- Associate of Science Degree
-IT Support Specialist - Certificate
-IT Support Technician - Certificate